Hideout Real Estate
Hideout homes for sale, The Hideout, and Poconos real estate. Find the home of your dreams!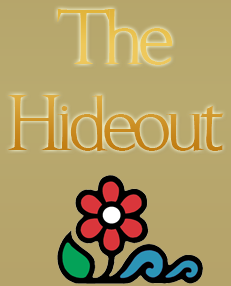 View every listed Hideout Home!
Hideout Homes between $100,000 and $150,000
Hideout Homes between $150,000 and $250,000
Refine your Hideout Home Search Here.
Search every home listed in Wayne & Pike County
Bookmark this page for easy reference!
The Hideout, located in beautiful Wayne County, Pennsylvania, offers a multitude of recreational opportunities making it a wonderful place to call home. Skiing, snowboarding, sailing, kayaking, canoeing, motorboating, tennis, golfing and hiking are just a few of the adventures to be had. If adventure is not your thing and you are looking for a quiet, laid back atmosphere, you will enjoy the clubhouse, fitness center, lodge, salon and the numerous clubs and social activities offered.
The surrounding area offers other great attractions such as water parks, horseback riding, a zoo, concert venues, minor league baseball, casinos, malls, outlet shopping and much more.
We have a great selection of Hideout Real Estate including full-time residential, vacation homes, lakefront homes and building lots - everything from a humble, cozy cabin to a grand, luxurious home. So whether you are looking for a vacation home in the heart of The Poconos, or a primary home that's an easy commute, you will find the right home for your lifestyle.
Want to see what all the fuss is about? Watch the short video below to check out all the fun The Hideout has to offer!
We also serve these other fine communities - click on the links for information and listings.
Lake Wallenpaupack Lakefront Homes
Lake Wallenpaupack Second Tier Homes